OPTICALscape is the result of the collaboration between
4DiXplorer AG
and the Swiss company
sarmap SA
, leader in remote sensing software development.
OPTICALscape embeds SAT-PP algorithms and is developed in ENVI environment, thus taking advantage of ENVI architecture, functionalities and usability. OPTICALscape is the perfect solution for ENVI users aiming at working with an advanced tool for accurate geometric processing of (very) high resolution satellite images.
OPTICALscape offers:
- Radiometric processing
- Sensor and trajectory models
- Orientation of single, stereo models, triplets and blocks
- Online quality control and error analysis
- Ground Control Point and Tie Point measurement
- Derivation of quasi-epipolar images for stereo mapping and feature collection
- Automated DEM generation
- Generation of ortho-rectified images
Moreover, a dedicated functionality enables the fusion of DEMs derived from other techniques, Synthetic Aperture Radar (SAR) in particular.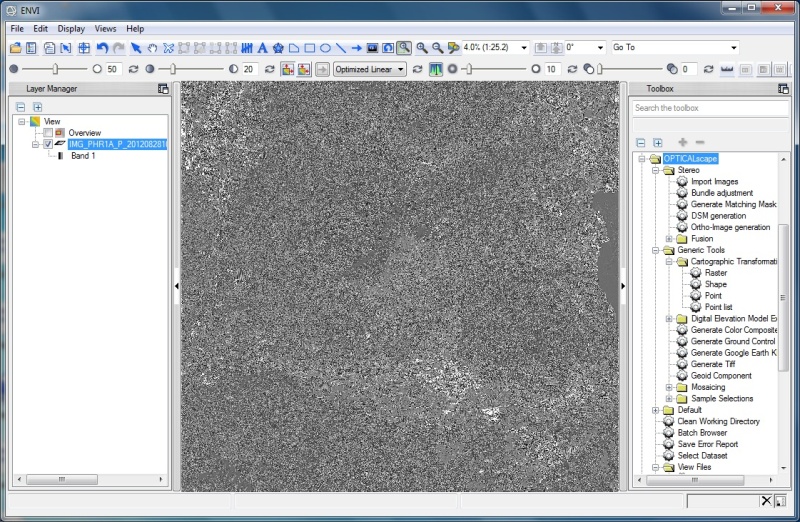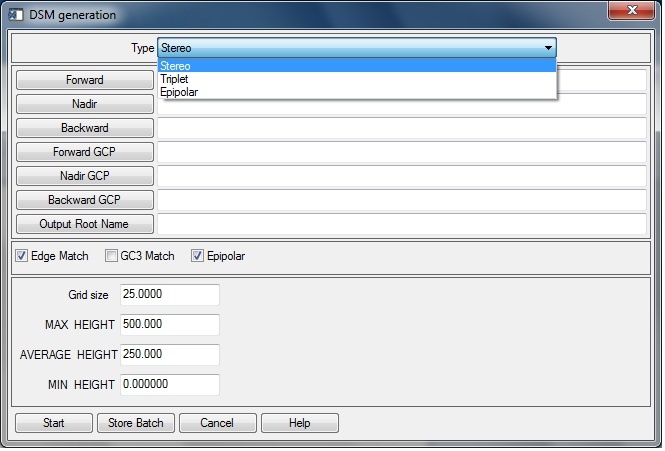 OPTICALscape technical description (6MB)
For further details, please contact us at
info at 4dixplorer dot com
.